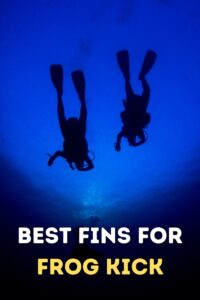 You might be familiar with the frog kick; maybe you heard it from your dive instructor or a friend. Therefore, you are looking to find some of the best fins for frog kick.
It is difficult to kick without fins, and it is even more challenging to dive without them. Fins are therefore essential to effectively perform frog kicks.
Honestly, finding the best fins for breaststroke kicks can be difficult without proper guidance and equipment.
In addition, a beginner and even a professional sometimes find it challenging to perform a frog kick without proper fins since fins act as a propeller to your diving.
Diving Fins come in many varieties, but we will consider those fins which are effective for frog kicks.
Scuba divers sometimes feel confused, assuming their dive fins are not designed for the type of kick they love to perform.
As a result, they will purchase a new set of fins without a reason because they lack proper guidance. They are unsure how to operate or perform their fins effectively.
Because of this, I would like to provide a clear recommendation from the start to understand better what type of fins are used for frog kicks.
All types of scuba fins can be used for frog kicks or any other kind of kick. You only need an instructor to teach you how to operate the fins for a specific kick style properly.
There are no differences between scuba diving fins and fins used for frog kicking.
Yep, there are some limitations with particular fins that aren't intended to generate a lot of propulsion and maneuverability, so that they won't work.
At the end of this guide, I have organized a buyer's guide to help you figure out what fins are best for frog kicking while diving.
However, I will not recommend split fins for frog kicks because they do not provide much propulsion.
In addition, they lack thrust and are less potent than paddle blade fins.
If you have split fins, you will still perform a frog kick, but you will feel less pressure on your legs, and the speed will be less impressive. Consequently, the results will be compromised.
But if you already have the best fins for scuba diving, you don't need to purchase the best frog kick fins since you can use them without any problems.
Nevertheless, if you're a beginner and looking for a pair of fins that will satisfy your needs of frog kick in casual diving, continue reading.
Don't worry; I will help you choose your first and your last. Before you encounter the power and speed of the frog kick, let's equip you with the best gear.
Without further ado, let's see what fins are best for frog kick. Have a look at the comparison first.
The 5 Best Dive Fins For Frog Kick
Preview
Best Choice For Frog Kick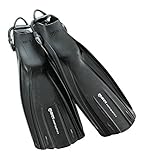 Editor's Pick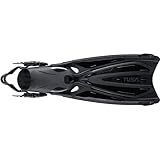 Best Value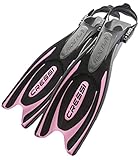 Best For Heavy Duty Use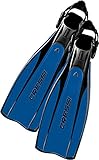 Budget Pick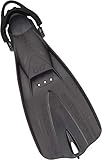 Product
Mares Avanti Quattro Plus Fins
TUSA SF-22 Solla Scuba Diving Fins
Cressi Pro Light Fins For Frog Kick
Heel Style
Bungee Straps (Open Heel)
Best Choice For Frog Kick
Preview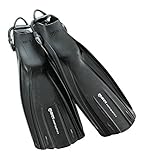 Product
Mares Avanti Quattro Plus Fins
Editor's Pick
Preview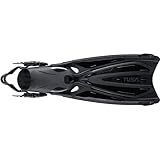 Product
TUSA SF-22 Solla Scuba Diving Fins
Best Value
Preview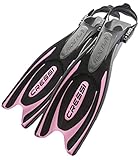 Best For Heavy Duty Use
Preview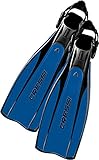 Product
Cressi Pro Light Fins For Frog Kick
Budget Pick
Preview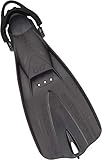 Heel Style
Bungee Straps (Open Heel)
Last update on 2023-05-22 / Affiliate links / Images from Amazon Product Advertising API
Reviewing 5 Best Fins For Frog Kick
Let's take a closer look to see what makes these fins the best for frog kicking by considering the comfort and strength of each fin.
1. Mares Avanti Fins – Best Overall [Topic Pick]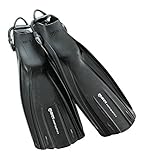 Last update on 2023-05-22 / Affiliate links / Images from Amazon Product Advertising API
Mares Avanti Plus is undoubtedly the best fins for frog kicks because these are designed from robust materials and offer control on water channels to help you maintain propulsion.
Mares have made a lot of adjustments and improvements to their Avanti plus diving fins. They have recreated an upgraded version of their old-fashioned legendary Avanti fins.
However, Instead of discussing history, I will emphasize its power and thrust.
These fins are packed with hi-flex materials to provide better thrust and are designed in a way that helps maintain a stable position when landing frog kicks or flutter kicks.
If you have read my previous guides, you will know how much materials mean for a swim fin design.
As a scuba diver, I always recommend thicker and more flexible materials since the blades will move faster and reflexively against the current.
Due to this, you can efficiently perform frog kicks without exerting too much kick effort.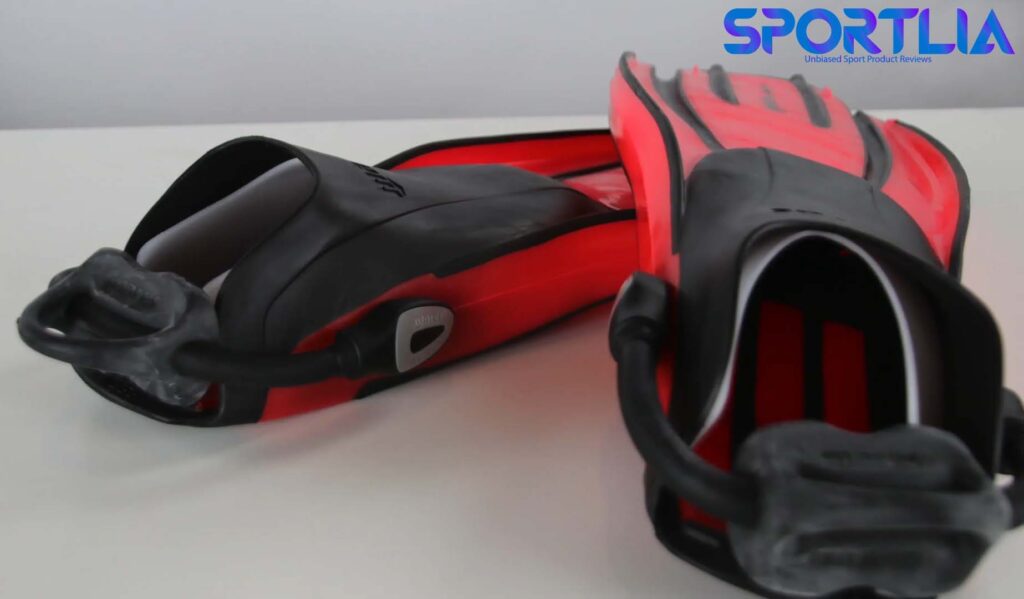 However, the Mares fins come with a bungee strap foot pocket. This innovative foot pocket will help your feet remain active while practicing frog kick.
The foot pocket plays an integral role in designing and constructing the fin.
Yet, bungee straps are pretty good for almost all kinds of scuba diving because it gives the impression of a soft and snug fit.
Usually, scuba divers go deep to see things clearly, but as they dive down, the temperature in the water begins to drop.
In this case, you will need a water bootie, so I recommend an open-heel foot pocket system for your frog kick style.
Thus, to enjoy the frog kick while diving into deep water, you must wear a water bootie.
The bootie will provide thermal protection to your feet. Additionally, it'll keep your feet tighter so you can concentrate on your kicks.
Furthermore, the anatomical foot pocket is designed to send a tremendous amount of power to enable a higher level of performance.
Mares fins have very long and superior blades, which will adversely affect your frog kick.
They are designed with great care to deal with all kinds of kicking styles and diving environments so that you will be okay with their attractive and beautifully designed scuba fins.
It makes me feel good to swim in the current, performing scissors or flutter kicks, floating around in the drift dive.
They are flexible and powerful to cope with all challenges while performing powerful kicks without causing cramps or blisters.
Although some users believe these fins are less stable for backfilling, we will get what we need with Mares fins.
2. TUSA SF-22 Scuba Diving Fins – Editor's Choice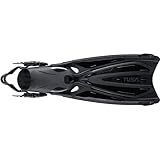 Last update on 2023-05-22 / Affiliate links / Images from Amazon Product Advertising API
If the upfront cost of Mares fins doesn't suit you, or you don't like their design, the Tusa SF-22 model is another excellent choice for a frog kick.
The Tusa fins are packed with the latest technology to help you develop a flow for effectively executing the frog kick style.
If you've ever tried doing your favorite kick while diving, you'll know how important it is to maintain proper fin tension. Some fins don't accept heavy lifts, and they do not accelerate the everyday work.
However, Tusa scuba fins are feature-rich and deliver excellent propulsion, maneuverability, and speed at any cost.
They have combined highly flexible materials to design this innovation so that you can accelerate your speed without putting too much strain on your legs.
I will break down the main feature so you can quickly determine the strength of these fins.
The fins are powered by ForcELast technology to ensure the safest scuba diving experience because these fins will pass through any obstacle that comes your way.
You might have seen many fins made of a single type of material. In this advanced age, companies like Tusa are working behind our expectations.
This model is specially designed with thermoplastic and elastomer materials.
Materials are structured to make the blades and foot pocket durable to last longer.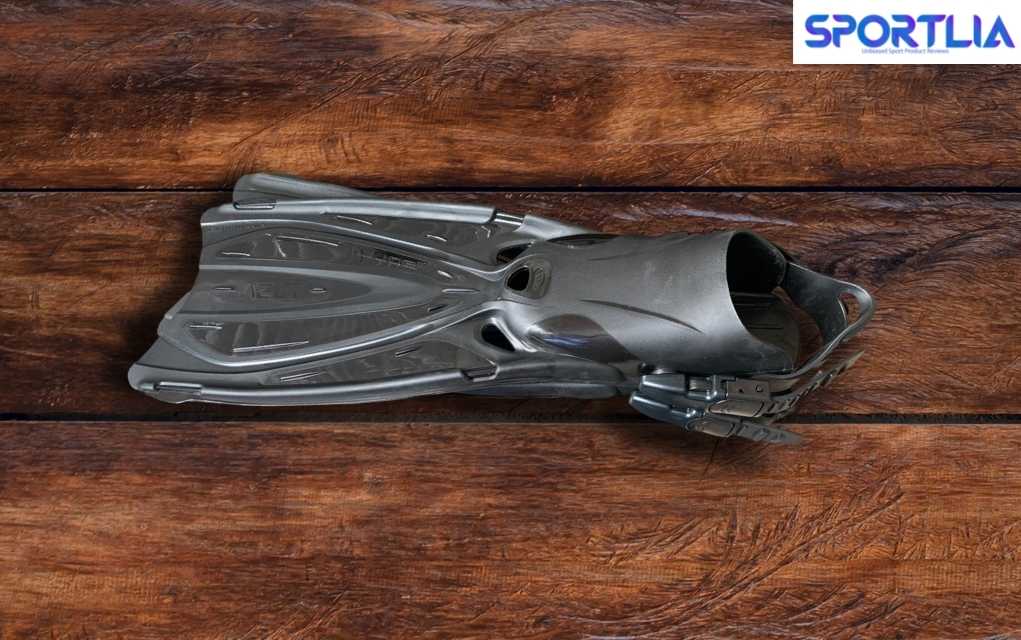 Furthermore, the quick-release buckle system and EZ strap make these fins preferable for frog kicks.
The buckle system allows you to make minor and major adjustments to tighten your feet very quickly.
In simple words, everyone can quickly wear these fins with zero effort, thanks to the self-adjustable buckle system. Using the EZ straps, you can adjust the tightness once you wear them, saving your time of wearing and removal.
Tusa strives to be a step ahead of its competitors and tries to introduce something new each time. This particular design comes with Anatomic fin straps and an angled blade design.
The reason for such a construction ensures maximum output during the kick cycle.
The Flexible blades are made below at a 20-degree angle bind from anatomical foot pockets, which creates a channelizing effect on the blades to enhance propulsion.
However, the blades of the fins feature side-rails and anti-slip bottoms so that you can easily grip the ground during the session.
If I compare Tusa fins with Mares, the Mares fins are heavier to handle.
They also require a lot of kick power to help you speed up. However, the Tusa SF-22 Solla model has two holes on its blades. This will ensure a little sip of water passes out during kick to experience better speed with fewer kick efforts.
However, the propulsion with each kick stroke will produce a similar speed, but Mares will require a little more powerful kick than Tusa fins.
Also, Tusa comes with unique features such as open heel fins, 20 angled blades designed and compacted with solid materials to ensure the foot pocket transfers all the kick power into blades.
The reinforced side-rails and anatomic EZ straps are powerful editions to enhance your frog kick and add buoyancy to your scuba diving. On the other hand, Mares' fins lack such features, but the power of Mares can't be ignored.
3. Cressi Frog Plus Fins – Runner's Up
Sale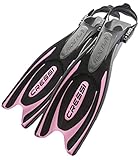 Cressi Frog Plus, pink, XS/S
Utilizes patented 3 material injection molding process...
The dual density techno polymer, which forms the blade,...
The channeling effect enables a high level of energy to...
Last update on 2023-05-22 / Affiliate links / Images from Amazon Product Advertising API
Cressi fins follow a simple principle; kicking more arduous means going faster.
These fins are made with an extensive modeling process of testing and inculcation of highly reactive materials to structure the fins by making the foot pocket comfortable and the blade flexible.
The fins are made of three materials to ensure great glides in the water and help you propel faster against the current.
Due to the intensive modeling process and higher grip in the water, you will keep your body well-balanced while executing the frog kick.
So if you are unhappy with the above fins, then Cressi Frog Plus is another best fins for frog kick style because it has an incredible feature that will moderate your kick style comfortably.
You may know the better the materials, the better the fins will play when put into action.
In this case, Cressi fins are constructed from silicone-based materials and technopolymer rubber to form the blades, which are extended to the side rails.
Such a unique combination will create a better channeling to help you conquer your dream of learning the frog kick.
Also, these fins follow the 20 angled blade design, which means the foot pocket is positioned below the blade style so that you will have more power with less kick effort.
Tusa fins use the same principle, and they both work well by reducing leg strain and allowing you to kick harder while exerting less effort.
Cressi called this particular design Frog Plus, meaning it has the extraordinary frog-kicking ability.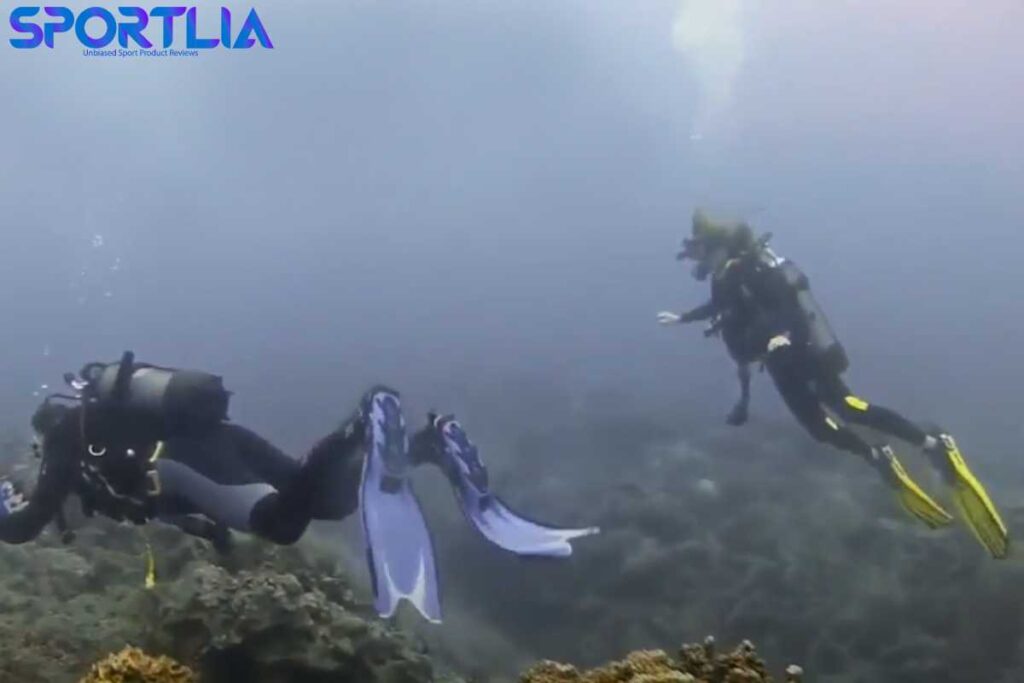 However, you can use the frog plus fins for almost all scuba diving activities because the latest edition features an advanced open heel foot pocket and flexible blades.
Some traditional fins are made with a single piece of material and claim to be the best, but they have been around for a long time.
For the advancement of fin construction, Cressi has made a significant adjustment in designing better fin structures.
Cressi fins are designed from a revolutionary material, and they focus primarily on the blades since the blades determine the strength of your frog kick.
Moreover, these diving fins create a better water handling effect due to a channeling handle mechanism to translate your kick power into blades to develop greater strength.
As a result, water drag will be reduced, and there will be more space available in each stroke, so you'll be able to perform better in frog kicks.
The foot pocket area will feel so much more comfortable thanks to the rubber materials used to form the blades and extend up to the side rails of the blade. Also, the buckle system is adjustable, so minor and significant adjustments can be made with ease.
You can use these fins with 5mm water booties or neoprene socks because the foot pocket is constructed from rubber materials that promise to avoid blisters and cramps.
It would be best to wear them with neoprene boots since open-heel fins require water booties, not socks.
Also, there is a removable plastic insert designed to make size adjustment easy so that you can quickly wear and remove them in less than a minute.
This fin is ideal for beginners and experts who want their fins to transfer vast amounts of power up and down strokes to their blades, reducing drag and building leg muscles and ankle flexibility while practicing frog kicks. Such features make Cressi fins the best scuba diving fins for frog kicks.
4. Cressi Pro Light Fins For Frog Kick – Most Comfortable
Sale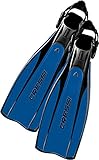 Last update on 2023-05-22 / Affiliate links / Images from Amazon Product Advertising API
Cressi is again on our list since it's a dime a dozen among all scuba divers and even beginners looking to develop their frog kick skills.
As I mentioned, there are few differences between this model and the previous one (frog plus).
You already knew about Cressi frog fins, but this model is referred to as Pro Light.
The main difference between these two fins is the materials used in their construction.
The Cressi Pro Light fins use two different materials for an unprecedented degree of flexibility for increased thrust.
Although the fins look heavier in the picture, they aren't. The weight is manageable, but the blades are significantly larger than frog fins.
The so-called polypropylene and elastomers are brought into a composition to make these fins feel light on your legs.
Furthermore, these Cressi fins feature full-length side-rails, which I have seen in very few fins.
The rare feature is directly related to your workflow and water channeling. This will add massive power to your frog kick style while diving.
The side-rails are built with reasonable care to make the water flow easier to improve thrust and propulsion.
These two things are very relatable to generating your frog kick because you will need more thrust with each stroke for speeding.
So whenever you perform the first kick in a frog style, you will get a better boost than other fins styles.
Furthermore, you will love the comfortable open-heel foot pocket because it is made from soft elastomer, one of my favorite materials.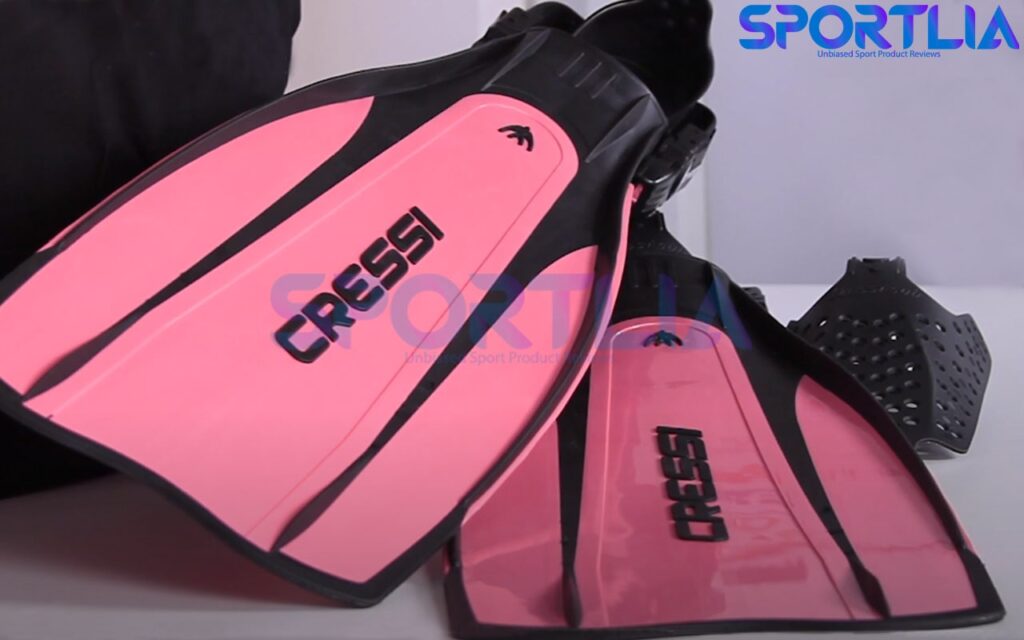 Imagine the concept of whenever the fin's foot pocket is made from elastomer; you will have fun with them because they will feel soft on your feet, and you will be enjoying them.
In contrast, the foot pocket is packed with two side straps and a quick-release buckle system.
The button-type straps are available on both sides for adjusting the tightness, which you can wear effortlessly.
The foot pocket has been dramatically improved by Cressi, making it even more comfortable. In these fins, the focus is mainly on enhancing the wearing and removing process smoother.
Thus, the one-finger release system called ABS (Adjustable Binding System) comes into play.
Whenever you want to take off the fins, all you have to do is press the two buttons on each side of the foot pocket, and the straps will be released, then you can easily take them off.
However, I am not a fan of the adjustable quick release buckle system, but nowadays, they are famous as everyone loves the ease of use.
In fact, all companies have started making such foot pocket systems for their fins to run on the market.
Although they look easy to use, the straps become loose with time, and sometimes they come off, which is annoying and might frustrate divers.
So if you are practicing the frog kick and the straps come off, there are chances that you might end up losing your fins in the water.
Even though this might not always happen with strap fins, I want you to know this problem.
In short: If you're unsure which one you need, the Cressi frog plus or light plus.
Both fins are packed with similar features. However, the Pro-light fins are more extended, stiffer, and made from soft and flexible rubber, which come in a range of sizes varying from 8/10 to 12/14.
On the other hand, the Frog Plus fins weigh more and measure a bit deeper and wider.
They are made using patented injection molding processes combined for the highest quality, making them stand out.
The flexible and flat blades will provide better performance with frog kicks. However, both are excellent choices for frog kicks.
5. Scubapro Go Travel Fins – Budget Pick
Last update on 2023-05-22 / Affiliate links / Images from Amazon Product Advertising API
Scubapro, a great option, is a lightweight yet powerful addition for surface divers who would like to practice frog kicks but are afraid of being deep underwater.

Such practices will help you learn frog kick, but they will also increase your stamina, build ankle flexibility and leg muscle.
During scuba diving they are pretty helpful for supporting your legs and enhancing ankle flexibility.
The ScubaPro fins are for those beginners and experts looking to overcome the foot pocket and bungee heel strap loose problems.
I have already discussed how adjustable straps tend to be loose and easily lost in the water if they come off. Not all fins, but few out there will have such a problem.
The straps slipping off are far more common when using a quick-release buckle system, and the same applies to bungee heel strap style, and you might end up losing the straps or fins while you are diving and enjoying your frog kick.
However, the ScubaPro fins are packed with an incredible feature that allows you to replace the self-adjustable bungee straps for better comfort.
It will give you the freedom to choose your favorite heel straps for your fins. So don't worry if something terrible happens to your heel straps, as you can easily replace them with better and higher-quality options.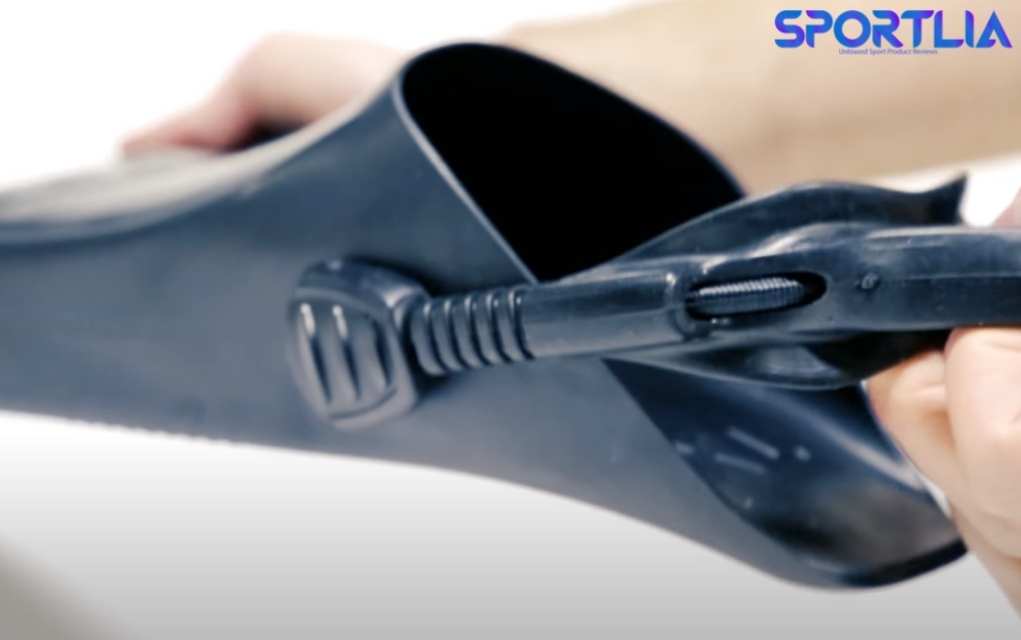 Furthermore, the full foot pocket fins have a generous fit that is easy to don and doff. This allows you the freedom of self-adjustment.
Despite that, a firm fit and highly intensive Monprene material will increase your performance because the blades are flexible, and they will obviously engage in the frog kick.
The quality of these fins can be observed from the materials being used in the design.
The reason ScubaPro stands different from others is due to their materials modeling process of swim fins construction.
Also Read: 10 Best Swim Fins For Beginners
Especially this version, which is designed for heavy-duty use, eliminates the possibility of blade breakage and erosion on the foot pocket.
Although ScubaPro fins are undoubtedly comfortable, soft, and elastic, I know you want your fins to let you kick calmly with your favorite frog kick.
With ScubaPro fins, you can rest assured that everything is in good hands.
Thanks to the excellent blade structure, which binds with a certain degree from the foot pocket area to enable the water to flow fluently, which is indirectly linked to create a better channeling effect and increase propulsion.
ScubaPro calls this design the high-performance Travel fins. The reason is their size.
Many beginners struggle to get the best travel pair of fins for scuba diving but fail to find fins that fit in their bag. The ScubaPro has overcome this problem by introducing middle-level blades, which will occupy very little space in your bag.
You can even use these fins for snorkeling, but since you will use them in scuba diving for practicing frog kicks, you should only use them to a certain extent and not too deep.
Due to middle-level blades, they can't generate more power and propulsion compared to general long blade fins.
However, you should be limited to shallow water and not use it deep to avoid further problems. Because the shorter the blades, the more kicks will be needed for speed.
The proper fin for scuba diving is a long-bladed blade since it generates more kick power than short-bladed fins.
In addition, ScubaPro makes fins for different levels of expertise and power; so you can check them out.
The Travel Go fins are an excellent option for recreational and hodophiles who don't want to spend much on their dive fins for frog kick practice.
How To Choose The Best Fins For Frog Kick [Buying Tips]
You can use all dive fins for frog kicks, but I will not recommend split blade fins.
Because split fins do not produce a good amount of power and they lack good propulsion.
In either case, you will end up wasting your energy and strength. Therefore, you must know what kind of fins work best for frog kicks.
In this short guide, I will walk you through the fins features, blade types, and heel style, which you will need in your fins to use frog kick style effectively.
Long Blade VS Short Blades
First, you should avoid split fins, but now you have to select between long and short blades.
To put it simply, you'll be practicing the frog kick while diving, so diving fins are always bulkier, longer, and are designed to produce more thrust and propel you forward, and only long blade fins can handle your flow.
Therefore, I recommend you use long blade fins for frog kicks because short blades will only spoil your training and cause your legs to tire quickly, preventing you from diving for an extended period.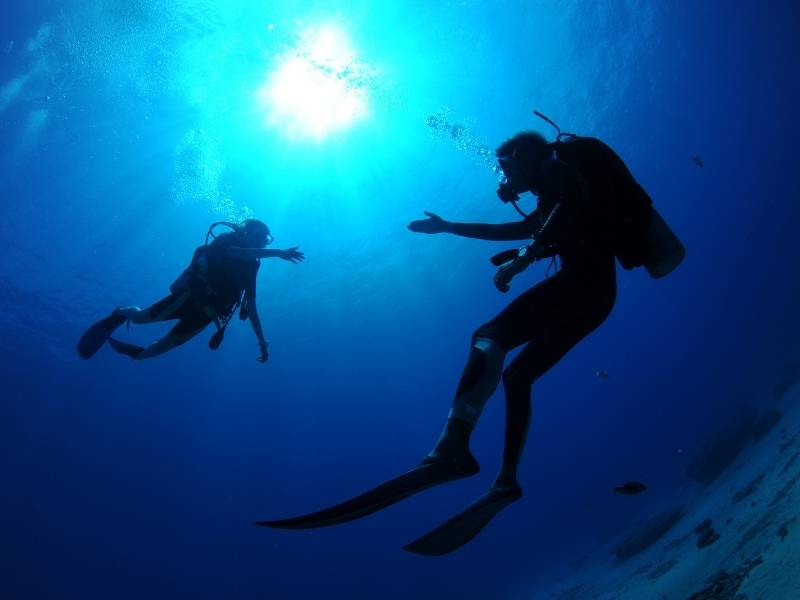 Open Heel VS Closed Heel
To summarize: I recommend open heel fins for frog kicks.
But why do open heel fins work better for frog kicks?
Scuba diving fins are usually open-heeled, although some divers prefer closed heels. An open heel fin allows for freedom of tightness and adjustability.
When you're diving, the water becomes more relaxed as you descend, so in this case, you need water booties to protect your feet from the cold.
Now, the open heel fins feature adjustable straps and a quick-release buckle system that you can use to adjust the tightness of the foot pocket.
Thus, they have a lot of room to fit your foot comfortably so that they can be easily worn with booties.
The open heel fins will also offer you a tighter fit with the enthralling outfit so that you will be able to take them on and off within a matter of seconds.
In addition, it is easier to determine the correct size for your feet. It won't matter if you pick a size half an inch bigger or smaller, as you can still adjust the tightness to fit them into your feet.
As you are wearing water booties for your diving, I recommend you size up for a better fit.
You might see some divers use closed heel fins for diving and practicing the frog kick style.
However, I do not recommend it since they offer functionality and freedom to wear or remove them quickly.
Moreover, the closed heel fins are available in limited sizes, so you must struggle to find one that fits properly. Also, they don't have as much space as open-heel fins, so you won't be able to wear them with water booties.
However, you can use water socks with closed heel fins, but they won't provide much thermal protection compared to water booties. So if you plan to dive or swim in shallow water, then you can, of course, use closed heel fins with water socks to double the comfort.
Further, water socks are suitable for snorkeling, but they will not provide the best thermal protection in very cold water.
You should remember that closed heel fins are made of soft rubber and promise not to hurt your toe.
However, today's open-heel fins are more comfortable. They secure your feet tightly so that you can keep kicking firmly and comfortably.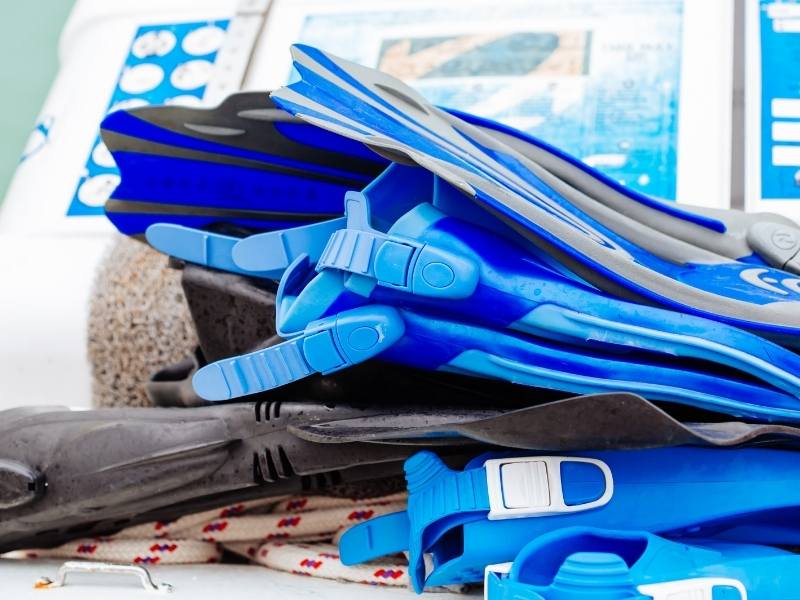 Size
According to a survey, 46% of products are returned to non-amazon merchants because of the wrong size and relevant issues.
The statistics are increasing every day because the products don't fit well or customers can't choose the correct size for their product. This problem may be due to the incorrect chart size, or it can be a customer's fault.
Unfortunately, I cannot assist you in selecting the proper size of fins for your feet.
Because every fin comes with its sizing guide, if I tell you a size chart for Mares fins, it will be limited to their specific product only because each product has its sizing chart and measurement process.
In this case, I recommend you follow the sizing chart and measure your foot size accordingly. In this way, you can choose the right size fins for your frog kick, which will benefit your feet.
Frequently Asked Questions About Frog Kick Fins
What is a frog kick?
The frog kick is derived from the way frogs swim and kick. Generally, it is performed in the breaststroke in which the legs are brought up to the hips and then kicked outward, in the end forming a V shape when fully extended.
Why should you use Frog Kick?
Frog kicks efficiently propel water behind your body and allow you to dive in balance with speed.
A frog kick not only helps you move forward quickly but also helps you build strength and leg power. 
 
When you perform the frog kick correctly, you will experience less stress and strain on your legs, ankles, and hips.
It will allow you to feel comfortable and energetic throughout the entire session, as the frog kicks will enable you to move more while using less stamina and energy.
However, the forward effect is more significant and beneficial to momentum.
Why is my frog kick not effective?
Frog kicks can be performed efficiently with good technique and equipment.
 
Frog kicks won't be helpful if you use split blades or very short blade fins since the water will pass out the middle of the blades, or minimal thrust will be built.
 
To perform the frog kick effectively, the fins need to be maneuverable and have a solid fit. Therefore, I will always recommend long blade fins with open heels for a good frog kick.
Frog-style kicks also require appropriate techniques to be effective. Therefore, if you have some nice fins but just can't perform frog kicks adequately, you need to practice more until you can do it.
Why is the frog kick called frog kick?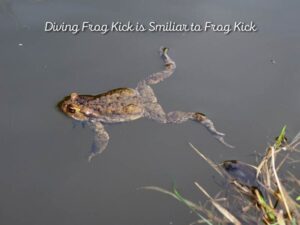 A frog kick is similar to the way frogs swim. A frog kick is performed similarly to the frog himself.
 
The frog uses similar leg movement techniques that diver's found to be effective for diving. Therefore, divers copied the kick style from frogs. This is how the term "frog kick" originates.
What is the frog kick also called?
A frog kick is also known as a whip kick because whip means moving quickly, and the frog kick uses water resistance to propel you forward at a reasonable speed.
Conclusion
I hope this guide helped you in choosing your dream fins for frog kick. The fins listed above will offer a flexible experience to push your body forward with a higher speed rate so that you can comfortably practice on your frog kick style.
In your session, you will be able to maintain your activity level with the frog kick fins because they offer good maneuverability, build ankle flexibility, and propel you forward with a good amount of motion.
However, make sure you follow the buyer guide when buying the best fins for frog kick.
Also, be sure to consider the pros and cons of each fin, as they can help you better understand the functionality of these fins.
The fins are beneficial for frog kicks while diving because they enable your leg muscles to relax and extend your energy levels.
If you use the correct technique throughout all of those takeovers, you will dive easier and more comfortably, while the incorrect technique will tire you out quickly.
As long as you know how to execute the frog kick correctly, you can benefit significantly from the use of your fins.
Let me know if you have any questions or suggestions. Whether you want to learn a specific kick style or select your first pair of fins, I am here to help.